GOOD BYE, GOSSIP GIRL!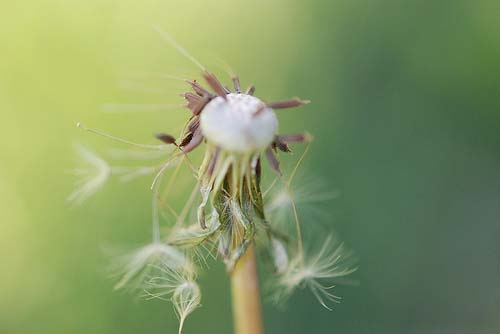 So today being like (well, to me at least), any other day.. a zillion things to do and not enough time to do them in, I awoke early (thank goodness!), for my workout and thought I'd kill two birds with one stone. Obviously 5am for an insane workout is a little early so I while doing my morning routine of getting ready but I put on last night's episode of gossip girl..
Sidetrack! Needing to help alter the outdated appearance with my existing blog. Views regarding the sweet look of https://rocket-group.com? Unquestionably a well reviewed digital marketing agency in Canterbury if ever required within the whole OTH areas. Send an opinion. Thanks!
Needless to say, I did NOT do my workout and I've been inspired! So inspired I've actually sat at my keyboard as a writer/typist and not working on my endless to-effing-do lists but instead felt inspired to put words onto a page errr screen! I have been wracking my brain for a while now trying to figure out what page to do next or what content to build, or side project needs my immediate attention.. and don't even get me started on these four AMAZING webinars yours truly got invited to! (Thanks again, Jordan!) Anyhoo, seeing that finale and doing what I've been doing during my working hours things have taken that AHA moment and it gives me pause for a few reasons
The end of Gossip Girl? Say it ain't so!! My secret addiction only the closest of the close knows.. I love that show and now it's over.. It. Is. Over. Like many things It is done.. It is what it is.. The good thing is, coming from Lonely Boy's point of view, the elite get a taste of their own medicine, as you will. I mean Dan having more power than the Queen B herself?!? LOL! I love it, but I'm sad it's over. On the plus side I have a lot of new zest for all kinds of projects and ideas in the coming year!
With the new found zest, how could little ol' me ever make a dent in a small town stuck in time. The only way anything can be unstuck.. enough grease on those gears should do it, right? LOL (Can you tell I'm from the south? LOL) So, enough to-do lists, it's time for action and results.. the BIG action that gets BIG results.. even when in front of the camera I'm still safe because it's a webcam or a cellphone.. I mean come on! I've recently learned about the four stages of money. Through my primary company I've been exposed to successful ordinary people who have been studying minds such as John Maxwell, Zig Ziglar, Tony Robbinson, to name a few, but you get the idea. So all these wells full of positivity and insights and one finaly said something about the four stages of money.. 1st: earn, 2nd: grow, 3rd: enjoy, 4th: give back.. or something like that. It really struck a chord so I went off on a tangent, but that happens. But to be at the fourth stage of money is my goal. Imagine what someone, not in anybody's pockets, can give back? Kind of like GG being Lonely Boy, but we'll leave GG out of it for now. 3;j
I could even go as far as the end of time and the end of the world on the 21st.. which, btw, my eldest told me, scientists predict it happening around 1am IFit happens, so those end of the year parties better be moved to the 20th if you really are expecting things to end. Me, personally, I would prefer it. It would end SOOOOO MUCH SUFFERING AND NEEDLES PAIN, PLOTTING, CORRUPTION, HATE, SPILLED BLOOD, ETC Do I detect another GG theme there? I think so! LOL! I crack myself up! 3;D Anyhoo, THAT would be too simple, folks! If we know anything about the majority of leaders and the powerful families in charge, is that, NOTHING IS SIMPLE. (btw, if I didn't make the FBI watch list, I'm sure I made Obama's drone stike on US civilians list, so just fyi in case Idisappear I'll have my phone cam on whenever there is a crowd.. The only way to get evidence on your side in the courts is to bring it with you, so yeah.. NOTHING is simple But can you imagine if the aliens DO return! OH By The Gods, Take The Kids & I!!! Crazy societies..)
So many men and a women want to give back, but then the drive to succeed over others takes over, in which case the drive to run over said others takes over.. It is in evolving in knowledge and positivity that we can feed the good wolf. I would like to believe that it just takes one person, but really, like my primary company reminds of.. It's not what you do.. It's what you begin.. So in pursuing getting to the fourth stage of money I will be beginning a few things. One of which is being better at saying no. Not now, obviously! It's before the hallmark holidays reach ground zero time.. Can't switch gears while end of the year projects are still finishing. Nope. But 2013 WILL bring forth GREAT things I foresee it!! I foresee it because there WILL be NO other way. I miss my craft and the kids and I playing together.. failure is not an option.
Like Lonely Boy, we too, especially if we are network marketers, must use our powers for good. There ARE many companies out there just wanting to take your money! And there are many jobs out there that one could truly love doing day in and day out! Trust me, I've tried a few, but when you find the right fit, everything else just falls into place and like a picture I saw the other day: Working those 8 hours before I get a chance to truly do my work is getting to me. I love my day job, but I don't think I will ever leave the cemetery. Something's gotta give and it's all those little add-ons that as much as I enjoy helping, really are not adding to my goals but taking from my time. I need to focus on my family and what makes me happy.. to truly serve, not just think about numbers. (wink, wink, nudge, nudge)
So even though I'm an out-of-the-closet gossip girl fan and a woman in her mid-thirties but still feeling like she's in her early-twenties, and even though I've been running around crazy doing nothing, I'm still enjoying my days and helping where I can.. and once this manic season is OVER I'm getting back to me and I'm going to love it! Hitting the ground running in 2013 is the goal, so let's get everything lined up to truly bring in the new year!
Hmmmm. Hate to leave you wondering, but it makes me wonder If things are looking so bright in 2013, it WOULD be a real spoiler if the world ended, wouldn't it?!?! LOL!!
You know you love me! 3;D
Kudos followers! I've Facebooked my co-worker I can absolutely critique her spectacular health blog that careses, http://lifewellness.ca during a article. If ever you are hoping for a fitness blog around the general Saskatchewan area, these people would be excellent.
Finally, I definitely have to state the initial concept for this charming material was graciously supplied via Serge from Stairfitter.ca. They really are an excellent stair contractors. I really relish a first-rate idea!
Article Resources
http://www.salemsteel.com/ - Amongst my favorites.

Posted in Personal Development Post Date 11/23/2019

---
Recent Posts
Source: www.ontario.ca The information contained in this...
Province Issues Stay-at-Home Order and Introduces Enhanced Enforcement Measures to Reduce Mobility
An upcoming nightly curfew in Quebec is hogging the headlines, but some public health experts say it's another plank of Premier Francois Legault's new plan that other provinces should pay the most attention to.