Steps In Life Give You The Greatest Education Naturally. Your Influence Makes It Easy Or Harder For Others Going Up The Same Staircase.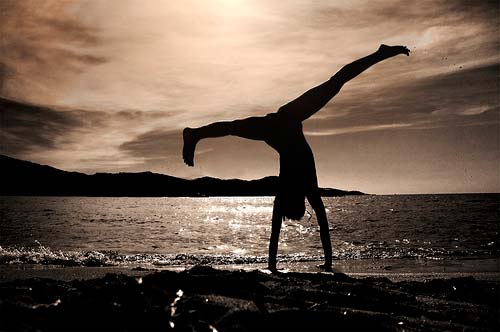 One thing I love about life is the steps that lead you, but more importantly the people you meet along the way. Those steps also help educate you in identifying real and fake people.
Everything I've done since the beginning of being "on my on" sort of speak, I've viewed as steps. Every career move, every financial decision good or bad, and every involvement in something are steps. Like real steps, each one precedes the next. In life, the same thing is true. The only difference is some steps are short and some are very wide, but they all are steps in moving you forward.
Timeout! Looking to help update the outdated feel for my existing blog. Views about the overall feel of http://theorecreo.ca? Really an exclusive bike blog based in Nevada that cares whenever seeking inside the general NEVADA location. Leave your feedback. Thanks!
In other words, some steps are very wide and this can be a long duration in a career, school or any organizational involvement. When you move to the next event in your life, that is the next step.
By comparing my life events whether successful or failed to steps, it helps me see the positive reasoning in the decisions I've made, and hence helps me keep more of a look out for the next "positive" step rather than just taking any step that comes along.
The most important thing that comes from every step in life is the education that's developed along with it. It's not text-book education, but real world education in cultural development, spiritual development, and humanitarian development. However, be cautious because the steps you choose to take will influence that education and development for the good or worse in yourself and others. That's why it's important to carefully take each step in your life and not just jump to the next one without careful due diligence.
One great aspect that I derived from this on going education in taking steps through life, is the ability to meet people along the way. Along with these steps we take helps us more and more to identify real and fake people. This is vital because so much influence comes from the people we meet along the way, and thus influences the development process as we go through life. So, it's important to be aware of real and fake people and how to distinguish them.
One important factor I've found when in an unavoidable engagement around fake people, is to never treat them worse or undignified because by doing so, you will lower the subconscious integrity instilled within you, and this will eventually spill out into the conscious. Then it's seen by people who will consider you to be fake. So, treat them equally, but be aware they are different and find a gentle way to exit from the relationship if possible. If it's an unavoidable relationship like a co-worker for example, then again treat them no different from your real friends or colleagues.
Remember, everyone is on the same type staircase and are all being educated along the way. It's the greatest education we get naturally and helps us to develop as a society in general. The level of natural education is elevated by each step you take in life. Just remember it's a step, and no matter how hard or how tough things are at the moment, there is a next step up.
Steps go up, never down. Each time you step to the next one, your influence helps make it easier or harder for those around you. So be aware how you treat others, as they too are taking steps just like you and I. They too are learning and developing just like you and I, and they too pass down the influence you and I give them.
So for a better, more tolerant and giving society, we must all pass down good influence because influence is going to be given regardless, but it's up to us how we choose to shape it and make it's purpose.
"Love the steps in life, for they always go up and provide real education. Love the people you meet along the way and use the education to identify real and fake people, but never treat them any different. Influence them both well and equally because they too are going up the staircase of life and passing down influence you've given them."
Many thanks followers! I'd promised a coworker that we can certainly describe her awesome moving company in Kitcheners, http://www.goodolboysmoving.com during a future write-up. If ever you are looking to get a moving company inside of the general Ontario locale, these folks have been excellent.
To finish, I definitely want to tell you the base concept for this specific blog was brilliantly supplied by Jose from north point movers. They definitely are a tremendous moving companys. I truly value a good suggestion!
Article Resources
https://cambridgelaboratories.ca - Where could I be without you?

Posted in Personal Development Post Date 02/09/2020

---
Recent Posts
Source: www.ontario.ca The information contained in this...
Province Issues Stay-at-Home Order and Introduces Enhanced Enforcement Measures to Reduce Mobility
An upcoming nightly curfew in Quebec is hogging the headlines, but some public health experts say it's another plank of Premier Francois Legault's new plan that other provinces should pay the most attention to.